OSTechNix (Open Source, Technology, Nix*) commenced operations in 2012, to become a place where we could build on the extensive knowledge of our technical writers, to make our website the ideal place where we can publish the Latest News, How-to articles, Tutorials and Tips & Tricks about Free and Open-Source software and technology.
Our audience is primarily targeted to free and open-source technology users, Linux/Unix enthusiasts, IT professionals and amateurs. We always aim to deliver our readers the most accurate information and guides available, in a simple easy-to-read and follow format. We try to keep all the articles that we publish professional, yet not too complex so that anyone who sits down to read it can potentially follow it without too much confusion or complexity.
We offer quality information that we always try to present in the most accurate model possible. However, we also encourage our technical writers to add a little bit of 'personality' to their work and also provide an honest opinion where they feel appropriate, without having an overall affect of the accuracy of the technical details provided.
Our Team
---
Chris McGimpsey-Jones - Adviser
Chris McGimpsey-Jones - Advisor
My name is Chris and I live in Australia. I am a writer, publisher, Linux activist and civil libertarian. I am also a Public Advocate for the Tor Project and Creative Commons.
Contact: ostechnix[dot]cjones[at]outlook[dot]com
---
S.Selvamani - Senior Technical Consultant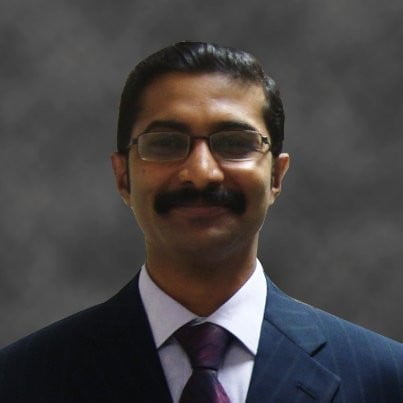 I am Selvamani and I am one of the most passionate people around with my work. I always put in 200% effort and am always thinking ahead. I believe I am creative, responsible and ambitious.
I am multi-skilled and a person you can trust when you want to be sure that important tasks are completed in a systematic and precise way. I am currently working as Infrastructure Manager at Sagitec Solutions LLC in Chennai, Tamilnadu.
A voracious reader, learner and someone who never wastes their time by eagerly indulging in continuous updating of my knowledge. My knowledge is demonstrated by my possession of the following certificates:
Cisco Certified Network Associate
Cisco Firewall Specialist
Cisco IOS Security Specialist
Cisco Information Security Specialist
Cisco Securing Networks with Cisco Routers & Switches v1.0
ITIL V3 Foundation
Microsoft Certified Professional 2.0
Microsoft Certified Systems Administrator (Messaging & Security)
Microsoft Certified Systems Engineer
Microsoft Certified Solutions Associate
Microsoft Certified Technology Specialist
VMware Certified Professional 4.1
VMware Certified Professional 5 – Data Center Virtualization
Contact: s[dot]selvamani[at]gmail[dot]com
---
Senthil Kumar Palani - Founder and Editor
Hi, I am Senthil Kumar, more commonly known as SK to my friends. I am a technical writer and blogger who loves to read, write and explore topics on Linux, Unix and all other technology related stuff, as I find it interesting and useful.
I have written more than 1,500 articles and still counting! I spend most of my time to write guides and share what I know and learn to others. Besides writing articles, I love to read books, surf random websites and blogs in my leisure time.
Contact:
senthilkumar[at]ostechnix.com
info[at]ostechnix.com
ostechnix[dot]sk[at]gmail[dot]com
---
Additional access to OSTechNix is provided by our social media presence on the following accounts: