If we talk about digital cameras, then they are partially eliminated from our lives now there is nothing between our mobile camera and DSLRs. This is because of enhancement in our mobile cameras. There was a time when camera phones are so expensive and the cameras with our mobile phones were of very low resolution. But now in some of the smartphones you will even find 20+ megapixel cameras. That means they are enough if photography is your passion. In the default camera application on our mobile phone we find very limited features and functions because not necessarily everyone is a photography freak and a manufacturer have to keep expectations of every user in mind. So if you have want to do a little more with your smartphones camera you can use some third party applications. In this article we will discuss top 10 android apps that a photographer should have on his smartphone.
1. Google camera
It is an inbuilt camera app of nexus phones and tablets. From the play store you can get it for your android phone. Its photo sphere allows you to create 360 degree images. With this you can take extra wide panoramic images which you cannot do with some manufacturer in built camera applications. The app is now having lens blur mode which gives your photos a DSLR like effect the feature however depend on the quality of your phone's camera.
2. Google photos
Basically google photos is known for the cloud storage of photos on your phone but with keeping safe and secure back up of photos on your device google photos can do a lot. You can get Instagram like effects to your photos, it can auto combine photos to make panorama. Quick searching photos with the objects and people in then is the feature you will love the most about google photos.
3. Instagram
Instagram is basically known for social networking it is having deep integration with Facebook. Application allows you to take photos and videos and to put effects on your existing photos or videos. You can increase and decrease amount of effect as per your convenience. Recently application has also added a feature to go live. If people like your photos they can also follow you on Instagram and you can also do so.
4. Camera Zoom FX
Application is having more than 45,000 Five starts and even the free version allows you to do a lot with the photos you take. Such as white balance, HDR. If you know a little about using a professional DSLR, features of the application will sound amazing to you on a smartphone camera. Applications shows a horizon indicator which helps in taking stable shorts.
5. Snapseed
Another photography app from google itself. Like other photography apps the app allows you to add some spice to your photos and improved new tools are well to do with high resolution cameras of your devices. Application is having 26 tools including healing brush and filter brush so now you can add an effect where want.
6. Photo Noise Reducer
You have often noticed in your low light photography that many times there are thin dots in the photos which is known as Noise in photography. To make your low-light pictures look better this application reduce noise from your photographs. You can see the difference in couple of seconds. Application is good at its job and you can get best results even in low light.
7. Cymera: Photo & Beauty Editor
If you use front camera more than rear camera then this application will be the best suitable app for you to add an art to your selfies. Application not only allows you to change skin tone you can also make yourself to look slimmer. You can also make sticker like collages by using app.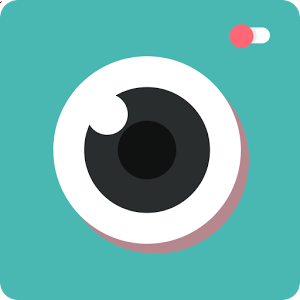 8. Open Camera
Open camera app auto stabilize your pictures perfectly. Another thing you will love about the app is that it allows you to take pictures remotely with voice commands. Front screen camera will now include white screen flash like other photography applications you can add effects to your pictures.
9. B612 - Selfiegenic Camera
Another amazing camera app for selfie lovers. The application claims having 300 million downloads. If you want to add taste to your selfies with some stickers and text you can do that using the app.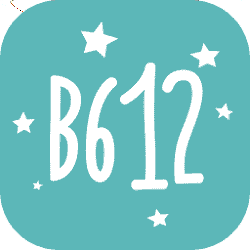 10. Retrica
The photography app with 120 filters which is really a remarkable number. With the app you can convert yours photos and video shots to GIFs. Now you can share or upload photos directly using the app. User interface
of the app is very user friendly which makes the navigation easier.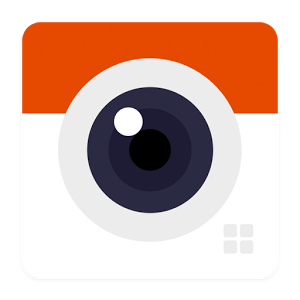 So this article will help you to choose best android camera app for your phone having high resolution camera. A hardware is incomplete with a good software and in the same way a high resolution camera is incomplete without a right application.
Are you using any other apps for this purpose? Let us know in the comment section below.
About the Author:
This is a guest post written by Yogesh Sharma, a SEO Executive at Systweak Software. You can find him in the following links.
---
Reference:
---
Thanks for stopping by!
How can I benefit from this blog:
Have a Good day!!