Howdy, game lovers! Today, you can add one more cool game to your collection. Say hello to "Dust Racing 2D", a traditional top-down (aerial-view) car racing game that makes your holidays fun and interesting. It is available as single and two-player mode, so your friend can join in the race and play along with you. It is a free, open source and cross-platform game written in Qt (C++) and OpenGL. Dust Racing 2D is currently available for Linux and Windows. In this tutorial, we will be learning how to install and play Dust Racing 2D game in Linux.
Installing Dust Racing 2D
Dust Racing 2D is available in AUR. You can install it in on Arch-based systems using any AUR helper programs, for example Yay:
$ yay -S dustrac
For Ubuntu and its derivatives, the developer has created a PPA. Run the following commands to add the PPA and install Dust Racing 2D game.
$ sudo add-apt-repository ppa:jussi-lind/dustrac
$ sudo apt-get update
$ sudo apt-get install dustrac
For other distros, download the latest version from here and manually compile and install it yourself (check the INSTALL document file in the sources).
How to play Dust Racing 2D game
Start the game from the Menu or application launcher.
To start the game from Terminal, type:
$ dustrac-game
Here is the main screen of the game. As you see here, there are five options in the main screen. Use the UP/DOWN arrow keys to move between the options.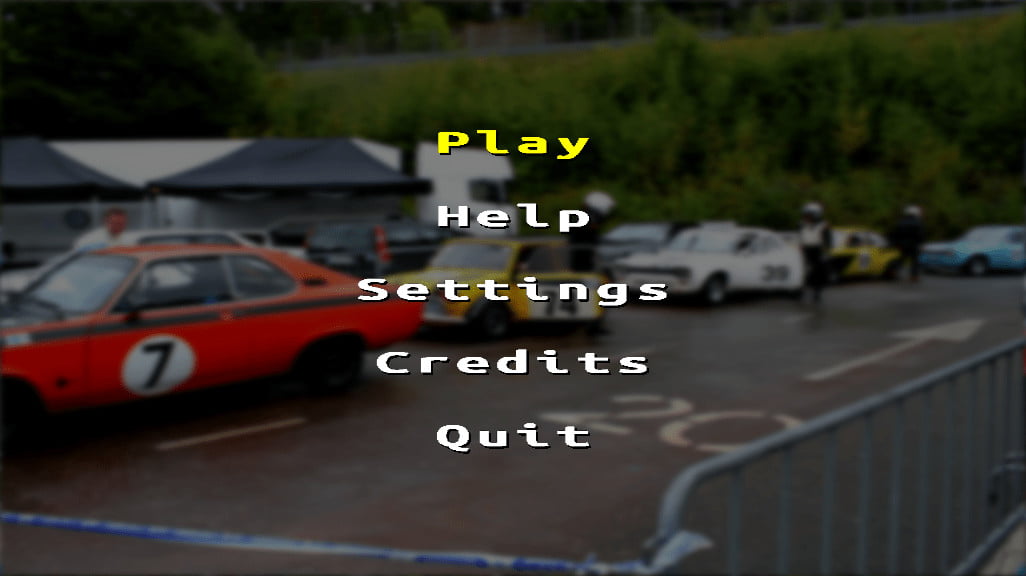 To start the game, choose Play option from main screen and hit ENTER. Next you will have to choose the track to race. As you see, the first track is only unlocked. You must come at top 6 or better to unlock the next tracks. Hit ENTER to begin the race. Also, you will see the other details of the each track, such as number of laps, length of lap, lap records, and Race record etc.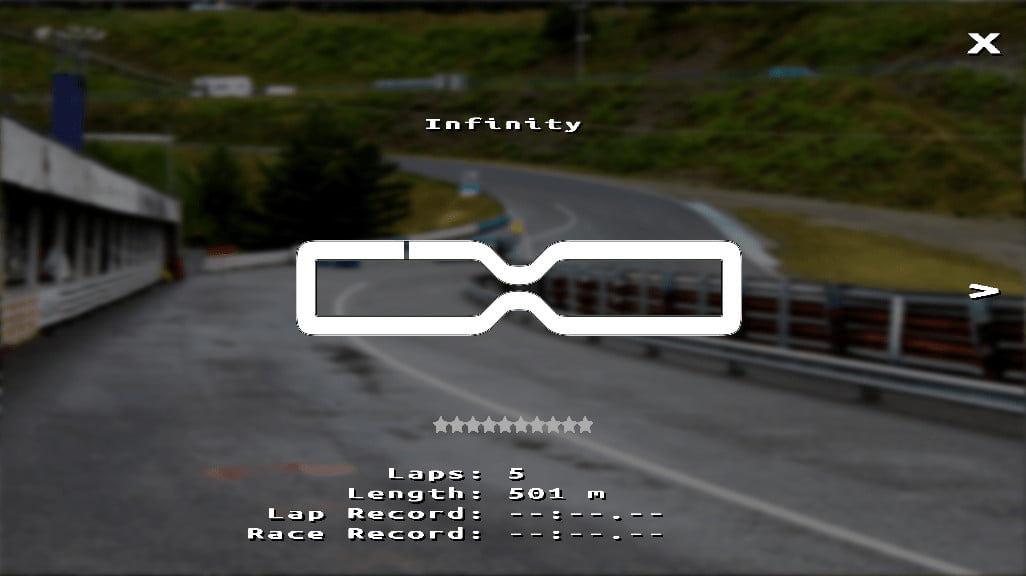 Press ENTER key to enter into the track. There are 12 players including you. It means 1 human player against 11 challenging computer players or 2 human players (in multi-player mode) against 10 computer players. When playing in multi-player mode, the screen will be divided either in vertical or horizontal position and each player can have their own controls. Once you entered into the track, the race will begin shortly after the all three rows of the red lights turned on.
Use the following keyboard controls to drive your car.
The default controls in single player mode (the pink race car):
| Accelerate | Brake | Turn left | Turn right |
| --- | --- | --- | --- |
| Up | Down | Left | Right |
The default controls for player two in multi-player mode (the grey race car):
| Accelerate | Brake | Turn left | Turn right |
| --- | --- | --- | --- |
| W | S | A | D |
You can see the default key controls and how to play the game in help section (Main menu -> Help).
The key configuration and game mode can be changed in the Settings menu.
To pause the game, press P. Press ESC or Q to go back and exit.
This game contains multiple race tracks. You must finish at top 6 or better to unlock the next track. You can also create your own extra tracks using the built-in level editor.
My experience with Dust Racing 2D game
Playing Dust Racing 2D game isn't easy as I thought it would be. It is pretty tough racing and the speed is intense. Don't even think about shortcuts. They game will insist you that you must stay on the tracks. Taking shortcuts and cutting sections will lead you to disqualify. So, you must play a fair game and race properly to earn credits to go to the next level. The width of track is not that big. If you don't control the car well, you may either crash into another car or the nearest things beside the track. In my first few attempts, Racing without colliding with another car was really difficult.
During the race, your car will definitely be damaged or the tires needs to be changed after a few laps. Don't worry! There are some pit stops(the yellow rectangle) beside the track where you can repair the damages of your car or change the tires. By stopping on the pit your tires will be repaired.
I must admit that the graphics is pretty good with the combination of 2D and some 3D objects. While playing this game with my headsets on, the engine and collision sounds made me think that I was racing a real car! Overall, the experience was more than good.
Configuration
You can tweak the game's settings as per your liking from the Settings menu.
The Settings Menu contains the following sections.
Game mode
The game is available in three modes - namely Race(one player or two player), Time Trial, and Duel. To choose the game mode, go to Settings -> Game mode from the main menu and choose any one of the mode of your choice.
Lap count 
In this section, you can configure how many laps each track should have. By default, it is 5. You can set the lap count up to 100.
Difficulty
There are three difficulty settings - namely Easy, Medium, and Hard.
GFX
In this section, you can configure whether the game should start in full screen mode or windowed mode. The default is full screen mode. Please note that the fullscreen mode is usually much faster than the windowed mode.
There is also two more options namely Split and Vsync. From the Split option, you can set whether the screen should be split vertical or horizontal. Dust Racing 2D tries to render at least at 60 fps. If you experience very slow performance, you can set vsync off.
Sounds
The Engine and collision sounds can be turned on/off here. The default is on.
Controls
In this section, you can set the keyboard controls to move the car.
Reset
In this section, you can reset the following:
unlocked tracks
best positions
record times.
And, that's all for today. If you're a looking for a fun, interesting and at the same time a challenging game, Dust Racing 2D is worth trying.
Have fun!!
More good stuffs to come. Stay tuned!
Cheers!
Resources:
Thanks for stopping by!
Help us to help you:
Have a Good day!!