The MATE Desktop Environment is a free, open source, light-weight, intuitive and attractive desktop environment for Unix-like operating systems. Mate is the continuation of officially-deprecated GNOME 2 and uses GNOME2 code base and other core applications. In this guide, we will see how to install MATE desktop environment in Arch Linux. We also have written about installing few other popular DEs in Arch Linux. If you're interested to try them, have a look at the following links.
In this brief tutorial, we are going to install MATE desktop environment in Arch Linux.
Install MATE Desktop Environment in Arch Linux
First, update your Arch system using command:
$ sudo pacman -Syu
Then, reboot your Arch system to complete the update and take effect the changes.
$ sudo reboot
Install X Window System (xorg) using command:
$ sudo pacman -S xorg xorg-server
Now, it's time to install MATE DE. Open your Terminal and run the following command:
$ sudo pacman -S mate mate-extra
After installing MATE DE, we should install a Display manager (Login manager). If you didn't install display manager, you can't login to your DE. We can either use the same Display manager for multiple DEs, or we can use different display manager for each DE. It's upto you.
Install Display manager for MATE DE
As you probably know, there are many popular display managers available such as GDM, LXDM, LightDM, and MDM etc.
For the purpose of this guide, we are going to install LXDM for MATE DE.
To install LXDM, run the following command from the Terminal:
$ sudo pacman -S lxdm
Run the following commands one by one to start and enable lxdm service on every reboot.
$ sudo systemctl start lxdm.service
$ sudo systemctl enable lxdm.service
Done! Let us reboot our Arch system to login to the graphical environment.
$ sudo reboot
Login to MATE desktop environment
From the MATE DE login screen, select the user and enter its password to login.
Do not forget to select the desktop environment as "MATE" from the Desktop drop down box on the bottom left corner.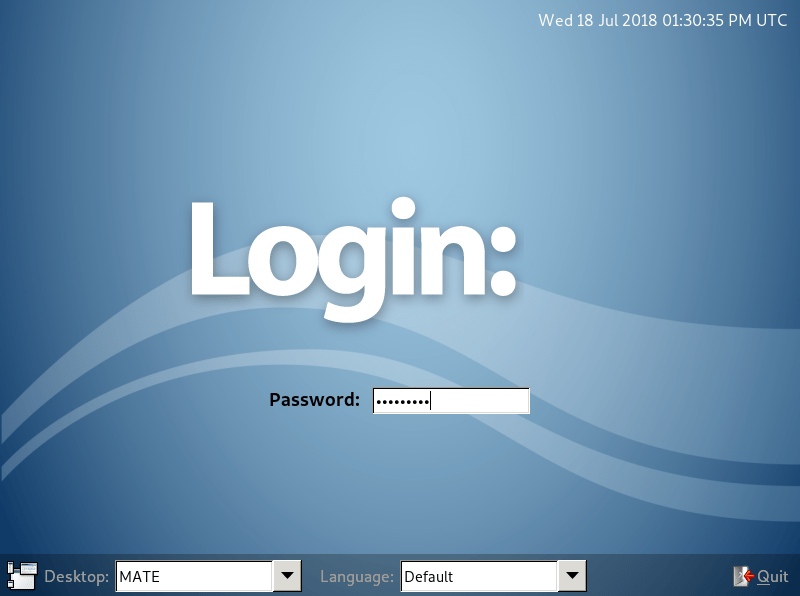 Congratulations! We did it!!
Here is how MATE DE looks like.
MATE desktop: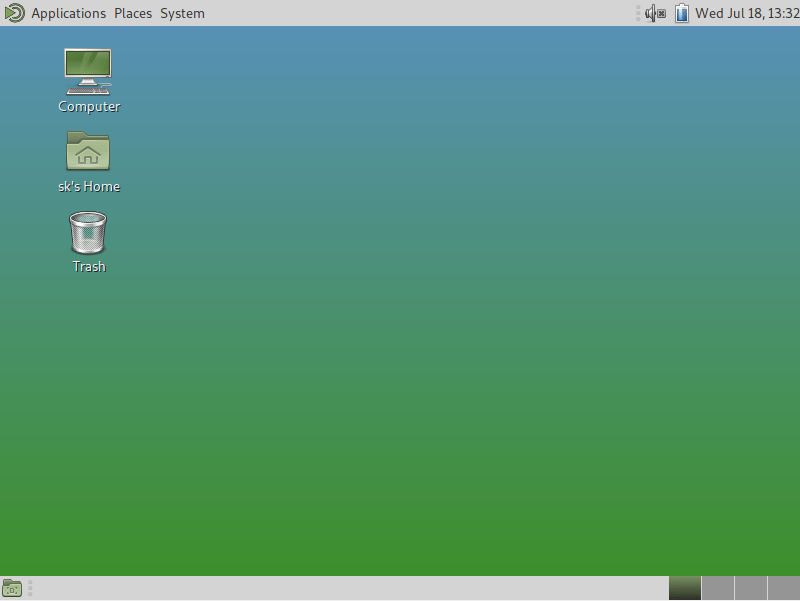 That's all for now. Hope it helps.
More good stuffs to come. Stay tuned!
Cheers!
Thanks for stopping by!
Help us to help you:
Have a Good day!!