Facebook messenger is not just for chatting, but you can also do plenty of things, such as making video calls, sending files, videos, images, GIFS, money etc to your Facebook friends. Facebook has introduced some new and cool features lately. One of them is playing chess in the Facebook messenger chat window. You can play Chess on desktop or on your iOS or Android app. Just open the Chat conversation with your friend, and type: @fbchess play 
Here is the screenshot to play Chess chess in Google chrome in my Linux Desktop: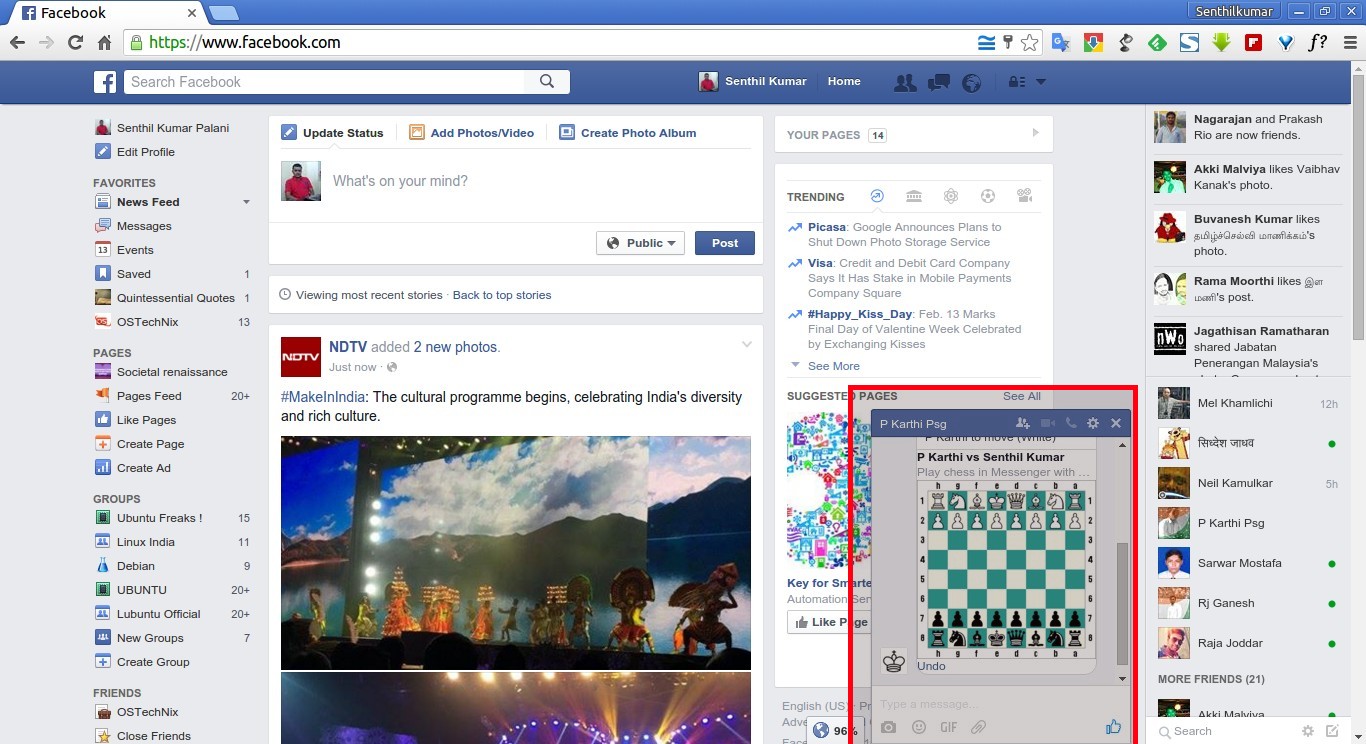 Playing Chess in Facebook messenger in Android: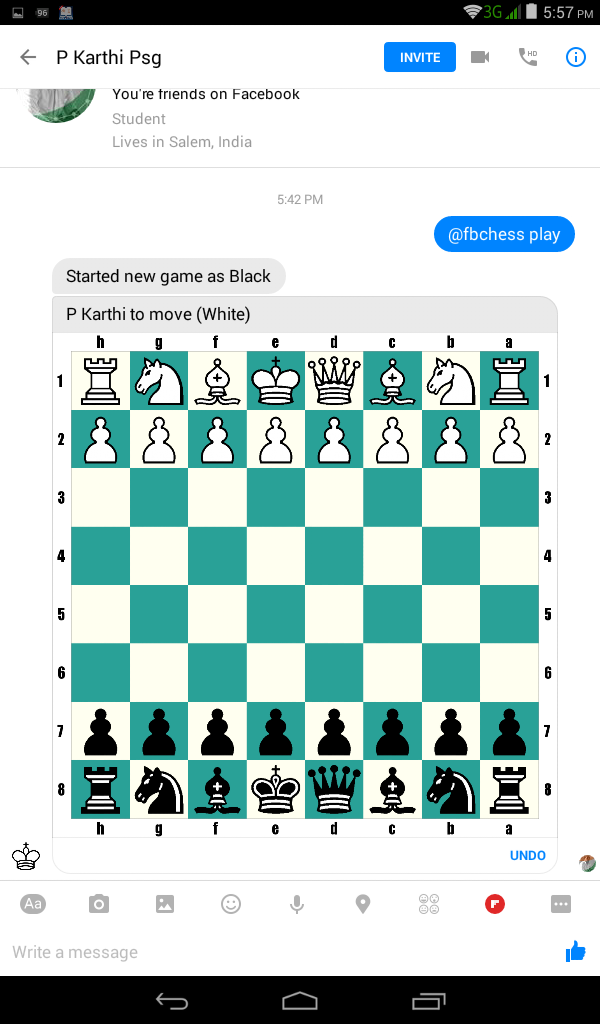 That's it. Now, start playing Chess with your opponent.
After starting the game, a random color will be assigned to the player. As you see in the above screenshots, the person who initiated the Chess game, i.e. me, use the black coins, and my opponent use white coins. If you want to play with specific color pieces, simply type @fbchess play white for white or @fbchess play black for black coins as well. As usual in the Chess, the white coins begins first.
You can move the coins by using the following letters. Here is the basics:
B for "Bishop"
R for "Rook"
Q for "Queen"
K for "King"
N for "Knight"
P for "Pawn"
For example, If you want to move your Pawn (P) to square E4, just type: @fbchess Pe4.
Here is the movement for the above instruction:
To undo a move, type @fbchess undo or click the "undo" button in the chat window.
For help section, type @fbchess help.
To end the match, type:@fbchess resign. You can also the show statistics to your friend by typing: @fbchess stats
Playing Chess in the Facebook chat window is fun and also good for the brain. It improves your memory, reading skills, concentration, raises your IQ, increases your creativity, and problem-solving skills etc.
If you feel boring at work or home, just open the chat window and invite your friend, and start playing!
Thanks for stopping by!
Help us to help you:
Have a Good day!!